What Are The Characteristics Of High Quality Leather?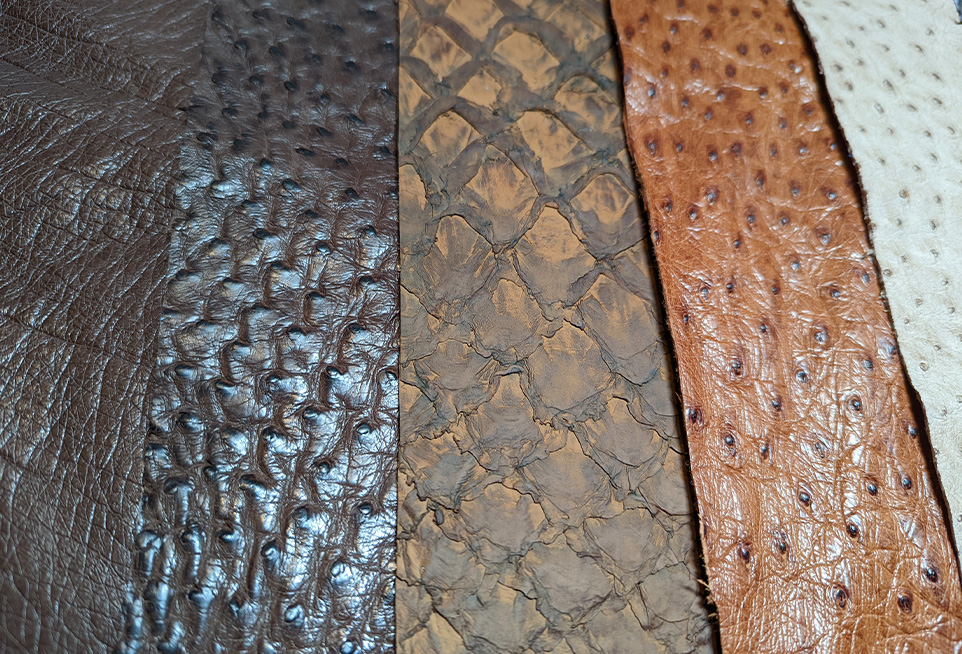 There are four key elements to help identify a top quality leather: Grade, Appearance, Texture and of course Price. Leather-like products or Pleather can have a nice look and may even appear to be leather, but in the end it will not last. However, if you know what to look for, you can determine why one product is more valuable than another. 
Grade – Did you know that the highest quality leather is full grain followed by top grain? If you see names like bonded leather, corrected grain leather, or genuine leather, you can bet that the leather is of lower quality. 
Appearance – Real leather will not be perfect. There will be blemishes and imperfections. A perfectly uniform grain indicates a low quality leather or a pleather product. 
Texture – Leather is a natural material. Real leather is soft, pliable and even has a leather smell. It should not be perfectly smooth and the surface should stretch and wrinkle a bit. 
Price – If it is cheap or really inexpensive, rest assured it is not leather. High quality leather costs more to produce than other inferior products. 
If you are looking for a bag made from real leather, make sure that you know what real leather looks and feels like.